Virology 2 is a Kontakt sound library* based on the sounds of the famous Access Indigo2 / Virus C synthesizer, and gives you a wide collection of vivid and powerful sounds of the original VIRUS synthesizer.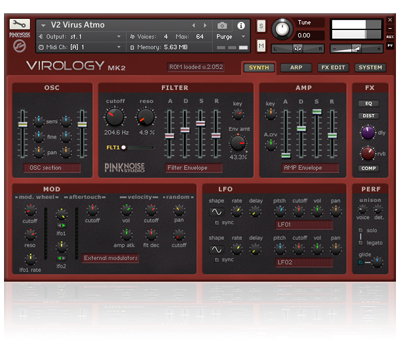 Most of the patches are velocity sensitive and they have been designed for live performers, so a good midi keyboard which supports velocity and aftertouch is highly recommended.
* Please note that Virology 2 requires thefull retail version of Kontakt (v5.5.1 or more recent version), as it is not compatible with the free Kontakt Player (it will stop working after 15 minutes).

About the VIRUS
The Virus synthesizers are legendary in the world of electronic music. The first Access Virus was released in 1997 and it quickly became a very popular and favorite synth with its aggressive analog type sounds.
The Virus uses physical-modeling to digitally re-create analog sounds. It has an incredibly punchy and clean analog sound that can give you anything from vivid pads, textures to overdriven 303-style lead lines and other great bass/lead sounds!
In 1999 Access released the Virus B, with many new features and it was followed by Virus C in 2002.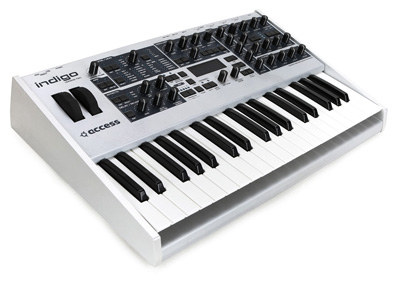 The Virus C is a real beast! Three oscillators (with basic analog waveform with PWM + 62 spectral waveforms), one sub oscillator, two independent multi-mode filters (including moog type!), two ADSTR envelopes, three LFOs, 16 arpeggiators, 32-band vocoder, five FM synthesis modes: you'll find yourself in a vintage synth heaven.