Are you ready for a dive? Warm analogue strings, ambient textures, fat synth sounds and atmospheric pads - this is Deepflight 2.
Deepflight 2 is a Kontakt library based on the best sounds of ROLAND D-50 synthesizer from the late 80s.
The design goal was to develop an ergonomic user interface to our sound library that exploits the advanced features of Kontakt. The result is a flexible synthesizer which offers fat and warm analogue sounds like the original hardware, but with the comfort of the software environment.
Please note that Deepflight 2 requires thefull retail version of Kontakt (v5.5.1 or more recent version), as it is not compatible with the free Kontakt Player (it will stop working after 15 minutes).
Most of the patches are velocity sensitive and they have been designed for live performers, so a good midi keyboard which supports velocity and aftertouch is highly recommended.

About the D-50
Roland D-50 was released in 1987. This synth was Roland's response to the extremely popular Yamaha DX-7, however it sounded totally differently and was much easier to use. Although it's a digital synth, it still used real analogue filters, which disappeared in the following D series. That's why D-50 sounds so fat and beautiful. A real all-time favourite!;-)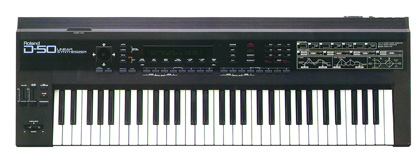 D-50 links on the net:
https://www.vintagesynth.com/roland/d50.shtml
https://en.wikipedia.org/wiki/Roland_D-50