Before your purchase, please check the demo version to make certain that it works fine on your computer!
Notes for MATRIX users: MATRIX is a part of Analogue Monsters, you can upgrade to Analogue Monsters anytime at a special price. Please login and check the special offers!
You will receive a licence code via e-mail within 24 hours*.
Price: EUR 59.00
Please be sure you have a fast internet connection, the downloadable package is 3.76 GB large!

* for more info about how to download, please see also:

download help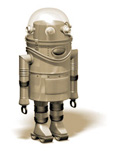 next

release notes